Welcome to Wunderle Archery, Home of the Shot Doctor, Terry Wunderle
Terry Wunderle has been an archer for over 60 years. His passion for the sport has led him to world and national titles, a collection of 58 trophy whitetail bucks, and an extensive career in coaching.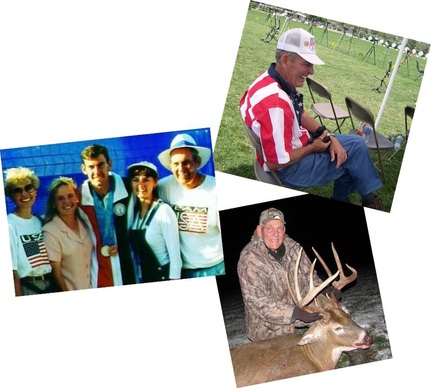 Terry's love for the sport was passed on to his three children who became world-class archers. Pictured above is the Wunderle family celebrating with Vic after he received two Olympic medals. (From left: Jeanne, Sally Seipp, Vic, Dawn Stultz, and Terry).




Click above for Terry's book Archery: Think and Shoot Like a Champion or to schedule lessons.